With Estrafalario we work closely on various projects that allow us to realize our social and environmental values. You can find out more here.
Women's prision in Chorrillos
Our clothes are produced in collaboration with the Empoderamiento y Empleabilidad project. This program works for the social and professional reintegration into society of inmates of a women's prision in Peru. For every item sold, 3% of the proceeds goes to this project. This ensures appropriate payment for the women and their work. We managed to increase their monthly income by 50%.

We belive in fair trade and offer optimal working conditions to all suppliers in our retail chain.


Inabif (Government Housing for Young Mothers)
Inabif is a state- supported project in Perú, which offers safe accommodation to women in vulnerable situations (poverty and/or violence).

In this project, we offer 14 young mothers a workshop as tailors embroiderers and coaches. 3% each piece of clothing goes to "Inabif" and this contributes to the independence of these women.


Ucallayi- seamstresses of the NPO Aider Peru.
Ucallayi is a traditional Amazonian village. Their artistic designs are unique and descended from the indigenous people.
In honor of the Amazon, Estrafalario has dedicated an entire collection to the Ucayali community. In addition to wages, the community also recives 8% of the proceeds from this collection.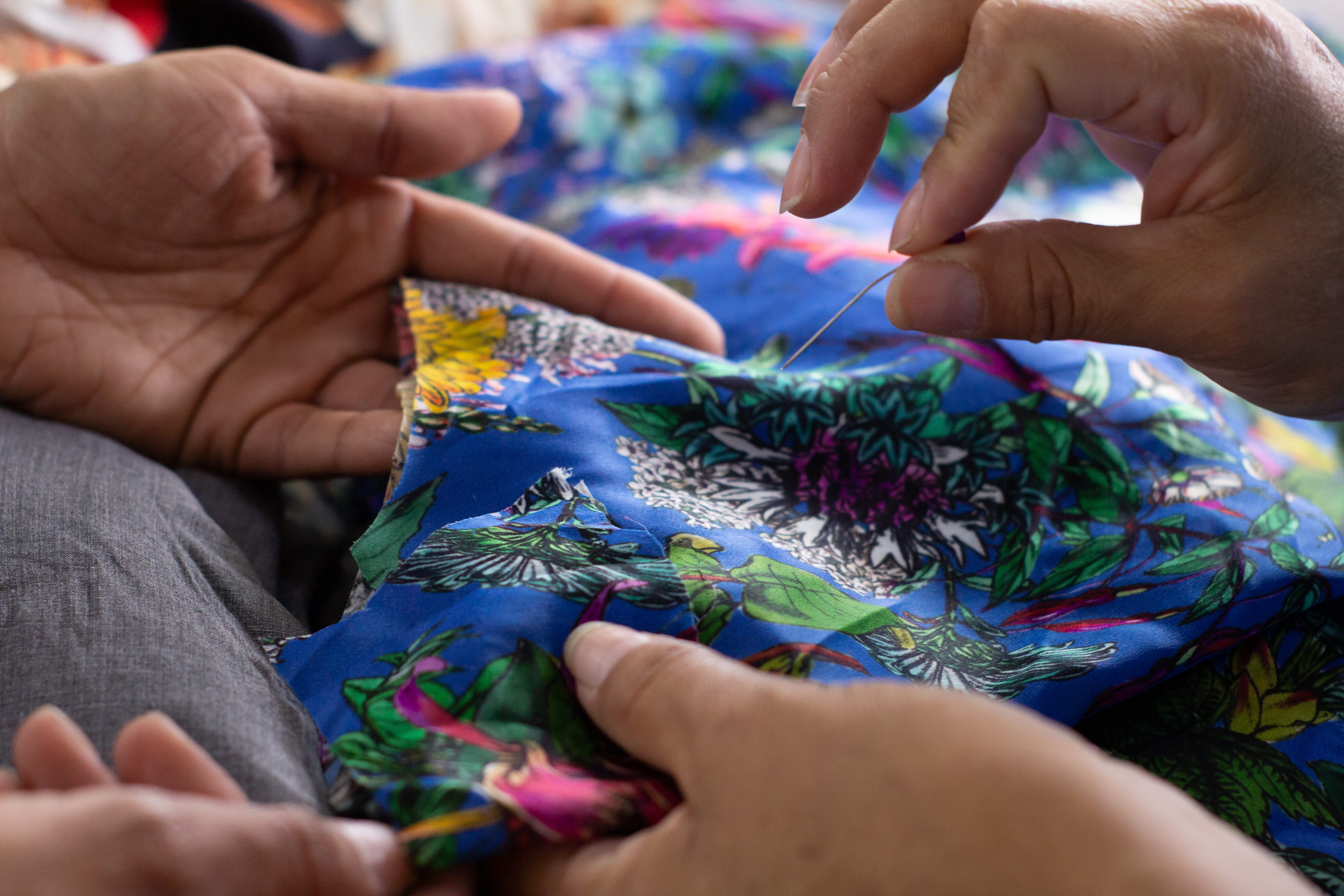 A t-shirt, a tree with the NPO Aider Peru
For the purchase of a t-shirt we plant a tree in the Tambopata National Reserve. The NPO Aider Perú, which has been in existence for over 33 years, is involved in the reforestation and development of indigenous communities living in the forests of the Ucayali and Madre de Dios National Reserve.